Arizona has long been a popular destination for RVers due to its temperate winters. But it has much more to offer than just it's climate. This state truly has it all – endless deserts, mountains, gorgeous lakes, and oh yeah, the Grand Canyon!!
We were happy to have visited during the spring to beat the 3-digit temps and summer crowds. Two weeks RVing through Arizona left us wishing for more time and planning our return. If you want to see more of our Arizona photos, click here.
Don't have an RV for your road trip? No problem, you can Rent an RV in Arizona
Our Route
Where We Stayed and What We Did
 Picacho Peak State Park – Picacho, AZ
We loved the desert vibes and beautiful sunsets at Picacho Peak State Park. While the park is quiet, spacious, and laid-back, it also offers great hikes for all skill levels.  We also loved the convenience of the park's location. It's right off Interstate 10 and offers a secluded feel, but is a quick 30 to 40-minute drive to both Tucson and Casa Grande. We enjoyed dinner one night in downtown Tucson (Mexican food is a must in this area!) and drove through beautiful Saguaro National Park on the way. But otherwise, we just enjoyed the serenity of the park, grilling and photographing the saguaros at sunset, and waking up early for a sunrise hike!
Sunrise hike on Calloway Trail
 Casino Arizona – Scottsdale, AZ
You can't beat free parking for a night. All you have to do is get a free player's rewards card and security will give you a parking pass. We had nearly the whole parking lot to ourselves and it was a convenient place to pull in and park for the night in between reservations.  We explored Scottsdale and Tempe during the day then had dinner at the casino that night. Hey, you may even walk away with some extra cash, if you're lucky!
 Usery Mountain Regional Park – Mesa, AZ
The best thing about this park is it's proximity to the Phoenix area. Usery Mountain Regional Park offers an escape from the busy city, beautiful desert landscaping, and a variety of fun outdoor activities.  During the day, you can enjoy all that Tonto National Forest has to offer: float the Salt River (in the summer months), enjoy other water activities at Saguaro Lake, and tons of trails for hiking, biking, and horseback riding. Then at night, you can enjoy the nightlife of Phoenix, Scottsdale, and Tempe.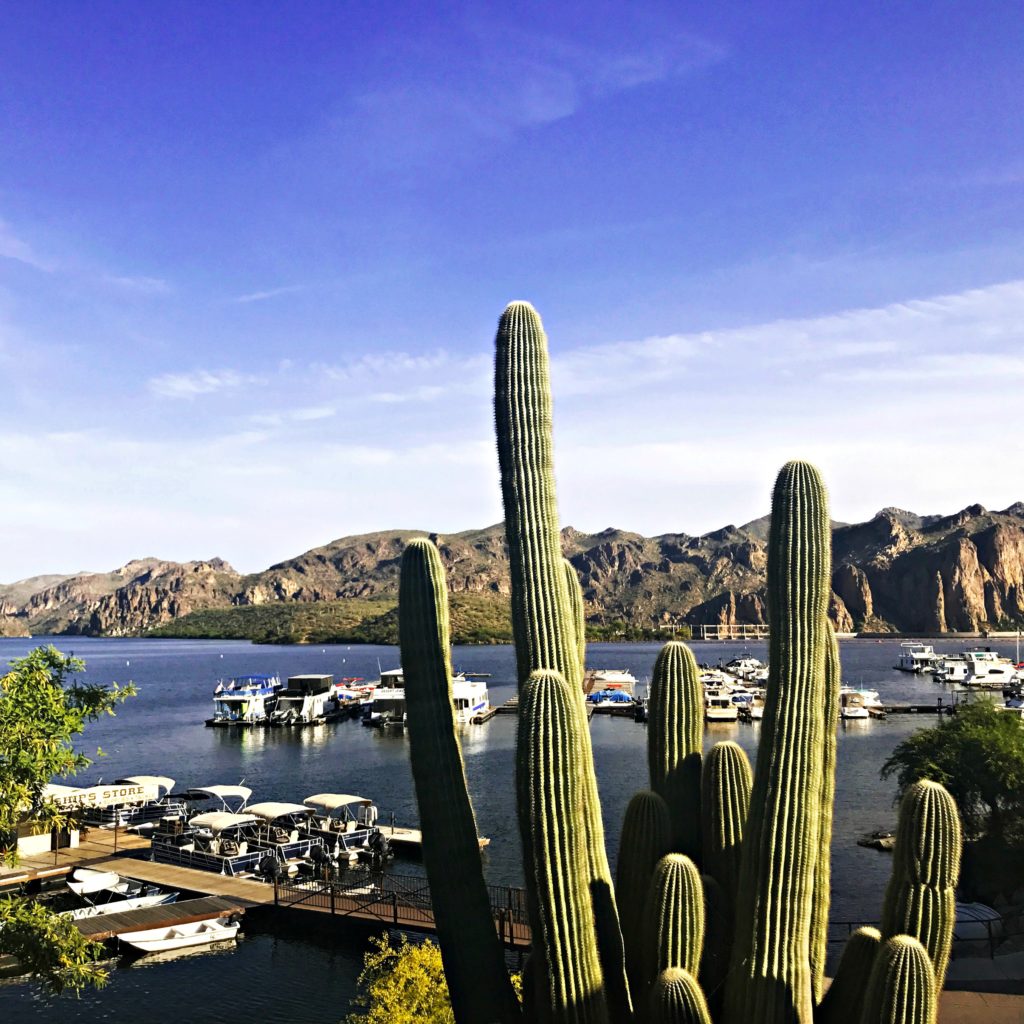 One activity that we really enjoyed was visiting Saguaro Lake, which was about 20 minutes from our campsite. We soaked up the sun and watched wild horses at Butcher Jones Beach area, then had happy hour at the Saguaro Lake marina on our way back. The marina is beautiful and has a restaurant overlooking the lake. We grabbed some beers, walked along the dock and enjoyed the beauty. We even saw a bald eagle flying above the lake and the view of the saguaros just never gets old!
 Loy Butte Road – Sedona, AZ
We found out about this free boondocking site on Campendium and we were SO happy we did. We used the coordinates from other RVers who left reviews on the site to find an awesome spot with incredible views and privacy! The road is unpaved and can get a little rough in areas, but if you take it slow it's worth it. You can't beat the price, the view, and being 30 minutes from charming, downtown Sedona.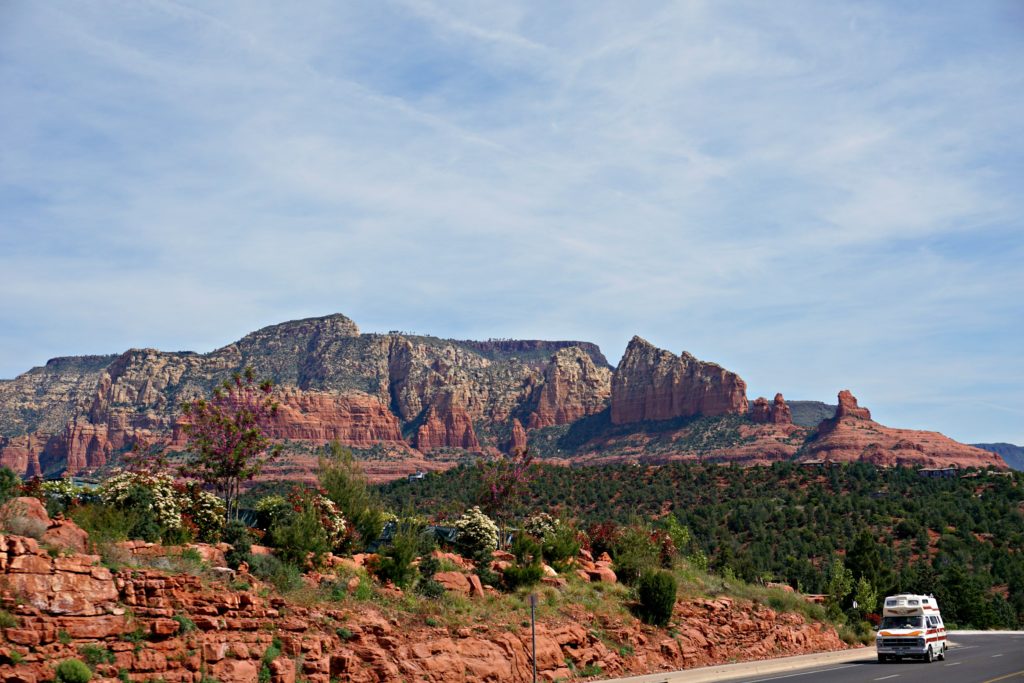 Trailer Village RV Park – Grand Canyon Village, AZ
Being within walking distance, or a quick shuttle ride away from the Grand Canyon makes this RV park a must! While the sites are small and the facilities aren't anything fancy, the location simply can't be beaten.  We rode our bikes to the Grand Canyon for sunrise and sunset and were there in less than 5 minutes. The RV park was also filled with elk which was fun!
There's definitely not a shortage of hikes and other activities to do in this area. However, if you're just hoping to check the Grand Canyon off your bucket list like us, 2 days was perfect. We can't wait to go back and be more adventurous though.
 Lake Havasu State Park – Lake Havasu, AZ
There are lots of great RV parks in Lake Havasu that are along the water. We enjoyed the state park because it had a nice sandy beach area, was right in town, the sites were spacious and the dogs loved swimming every morning and night.
Be sure to check out the London Bridge – the history of the bridge is really cool. You can take in views of the bridge while enjoying cold beers at Barley Brother's Brewery, or you can go on sunset boat tours! We also had a fun time taking the $2.00 ferry across the lake to the casino one night. And of course, you have to enjoy the water in whatever way suits you. We rented stand up paddle boards from Nautical Watersports, which was conveniently next to the awesome Turtle Beach Bar that makes you feel like you're in the Caribbean!
There's obviously A LOT more to Arizona than we covered in this post. And trust us, it's all on our bucket list!
We hope you enjoy your Arizona road trip! Let us know in the comments what other stops you'd recommend.