Even though we spent 6 weeks in California, it wasn't nearly enough time for this incredibly beautiful state. You will notice we missed some of the most popular destinations that California has to offer, such as Yosemite National Park, Lake Tahoe, Sequoia National Park, the Sierra Nevadas, etc. etc. We simply couldn't do it all so we decided to focus on the coast this time. And now, we have lots of reasons to return next spring!
Our Route
Our Destinations
We divided up the cities we visted by Southern and Northern. You can click the destination to be taken straight to that section of the post.
Southern California
Joshua Tree National Park – Twentynine Palms, CA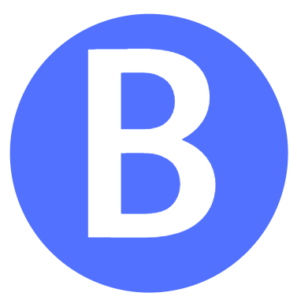 Doheny State Beach – Dana Point, CA
Golden Shore RV Park – Long Beach, CA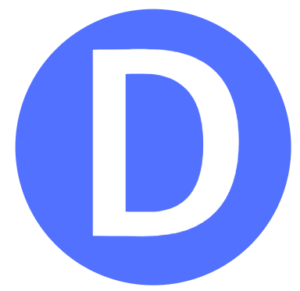 Dockweiler RV Park – Playa Del Rey, CA
 Malibu Beach RV Park – Malibu, CA
Flying Flags RV Park – Buellton, CA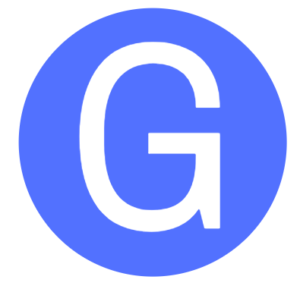 Oceano Dunes State Vehicular Recreation Area – Pismo Beach, CA
Northern California
Wine Country RV Park – Paso Robles, CA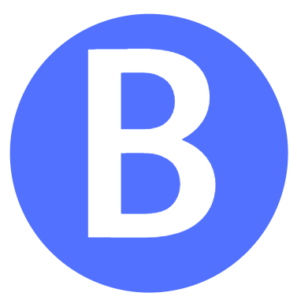 Monterey & Carmel by the Sea, CA
Park Delta Bay – Isleton, CA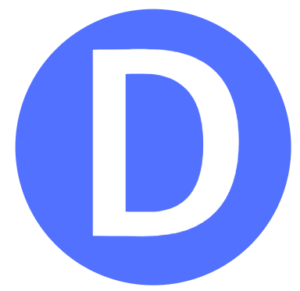 Calistoga RV Park – Calistoga, CA
Klamath River RV Park – Klamath, CA
---
WHERE WE STAYED AND WHAT WE DID
---
Southern California
 Joshua Tree National Park – Twentynine Palms, CA

We found this free BLM boondocking site 15 minutes south of the Cottonwood Campground Visitor Center. We discovered the spot through Campendium. We were visiting Joshua Tree National Park during Coachella, which meant that all the campgrounds inside the park were booked well in advance. We have a suspicion that camping inside the park would be pretty awesome, but we also loved that the BLM spot was free, had lots of privacy and therefore plenty of space to ourselves.
The downfall though, was that it was about an hour drive to get to the most popular parts of the national park, because of the windy roads that slow you down. The drive is beautiful and if you just want to spend one day inside the park, then this boondocking spot is perfect. But if you're wanting to spend a few days enjoying the various hikes that Joshua Tree N.P. has to offer, you're probably better off paying to camp inside. Either way, you don't want to miss the unique beauty of this national park.
 Doheny State Beach – Dana Point, CA
We really enjoyed our stay at Doheny State Beach because of it's proximity to the beach. We were steps away, but they even have some spots that back right up to the beach. Many of California's state beaches require reservations about 7 months in advance in order to get a spot on the weekends. Since we are fine staying during weekdays, we were able to get a reservation here with only a few weeks notice.
Doheny, unlike many other California state beaches, has no hookups at all. The park is also pretty strict with its generator rules (you can only use them between 10:00 am – 8:00 pm) and the facilities were below average. So this was a bit of a bummer for us. However, we loved the convenient location. We took day trips to both San Diego and Laguna Beach and also loved the Dana Point area. During the summer months, especially, this would be a great spot because of the beach activities and water sports you could enjoy just steps from your campsite.
During the summer months, especially, Doheny State Beach would be a great spot because of the beach activities and water sports you could enjoy just steps from your campsite.
 Golden Shore RV Park – Long Beach, CA

It's location in the heart of a bustling downtown, yet walking distance from the beach made Golden Shore RV park pretty special.  We also loved its amenities that were really well maintained and the added safety that the gate offered made us want to stay another week. The park is rather small, but we enjoyed lounging at the pool, walking to the marina during sunset, and the combination of city and beach views that this area had. Rosie's Dog Beach was another benefit for our family since most beaches aren't pet-friendly.
Long Beach is also great because of it's neighboring beaches. We spent a day at Hermosa Beach, which was only a 30-minute drive, but would have also liked to have driven to nearby Newport Beach and Huntington Beach. Golden Shore is also only 25 miles from Disneyland!! If you're looking for a beach town that has a little more action – nice restaurants, great shopping, hip bar scene, etc – then Long Beach is a great option.  Another fun activity is walking along the Naples canals while checking out the beautiful homes and boats.
 Dockweiler RV Park – Playa Del Rey, CA
If you're looking for places to park your RV close to Los Angeles, you'll notice there's not a lot of options. Dockweiler is basically just a parking lot on L.A.'s least desirable (but bonfire-friendly!) beach. It's minutes from LAX, which is both convenient and very loud since planes fly over every few minutes. However, you ARE steps from the beach and less than 10 miles away from L.A.s best beaches (Manhatten, Hermosa,  Venice, and Santa Monica). Plus, you can enjoy all that L.A. itself has to offer – Hollywood, Beverly Hills, world-class dining, shopping, etc.! This could also be a great place to stay while visiting Disneyland and Universal Studios since both are less than an hour drive away (depending on traffic, of course!). We think Dockweiler would be a great group camping location. It would be an awesome place to enjoy partying with friends at the beach all day while having the convenience of full hook-ups and tons of nearby activities!
 Malibu Beach RV Park – Malibu, CA
If you like both ocean and mountain views from your RV window, awesome nearby hiking, great restaurants, very nice bathrooms, and an overall peaceful atmosphere then you'll love Malibu Beach RV Park as much as we did.  After a few weeks in busy, crowded beach towns and therefore navigating crazy California roads, Malibu as a whole was a wonderful place for us to slow down and relax for a week.
Nearly every site at Malibu Beach RV Park has a view of the ocean, but we would highly recommend paying the extra money for the best ocean view spots. In an effort to lower costs, we opted for a mountain view spot with only partial hookups. However, we lucked out with a spot that was only 1 row back from the best ocean views, for most of our stay had no RV in front of us to block the view, and were right next to the lovely bathrooms which made our stay absolutely perfect despite only having partial hookups. It also didn't hurt that our neighbors were friendly and we spent most nights by the campfire (propane fires are all that's allowed, by the way) with them.

We honestly would've been completely content just staying at the RV park all day. There were a few spots in the park with picnic tables near the edge of the cliff that the park sits on. These spots were surrounded by beautiful plants and flowers and offered 180-degree views of the ocean on one side and lush green mountains on the other. We spent our mornings, afternoons, and evenings at these spots while enjoying coffee, sunset dinners, and just quiet moments of meditation. A couple days we even saw whales and dolphins in the water! There was even plenty of spaces for the dogs to roam while we soaked up the beauty.
During our time at Malibu Beach RV Park, we were pleasantly surprised by how many FREE activities we found! Read about them in this post: 5 Free Things to do in Malibu, California.
We also made sure to never miss a sunset and even though they can be enjoyed right from the RV park, we also enjoyed viewing them from Point Dume, Leo Carrillo beach, and the Malibu pier. One night we even drove into Santa Monica to experience its famous pier and have dinner with friends who live there.
 Flying Flags RV Park – Buellton, CA
We loved the modern and trendy twist that Flying Flags has put on their RV park. The fun starts immediately upon checking in. Attached to the registration office is a delicious cafe with a fun patio featuring a huge fire pit and cozy environment. Around the corner are its luxury pool and spa with lots of lounging areas and beautifully renovated bathrooms with showers. Aside from these great amenities, (and there's even more – music stage, yard games, dog park, etc) Flying Flags has spacious RV spots but also cute cottages and even Airstreams for rent.
The best part about Flying Flags though is its beautiful location in Buellton, California. We had never even heard of this area but some friends recommended it to us and we are so glad they did!
If you need convincing, read this post we wrote called 3 reasons to visit Buellton RIGHT NOW! There are tons of wineries spread throughout the Santa Ynez Valley with breathtaking vineyard views. Solvang, a charming Danish village, is also nearby and a fun place to do more wine tasting, eat pastries, or just stroll the streets and enjoy the beautiful flowers and authentic Danish culture.
Buellton is also close enough to take a day trip to Santa Barbara. The beautiful drive was worth the trip alone. We loved the fact that you don't have to do much in Santa Barbara to have a great time. We simply walked along State Street and checked out all the cute restaurants and shops along the way, stopping for a margarita (of course) at a cute Mexican restaurant with a patio. We continued on and walked along Stearn's Wharf and watched the fisherman in their boats below. The view of the beach lined with palm trees and backed by mountains is really a sight to see!
We finished the day strolling through the property of the County Courthouse. This may sound strange but it is actually one of the top tourist things to do in SB because it's a Spanish Colonial Revival style building surrounded by pristine landscaping.  There's SO much more to enjoy in Santa Barbara but we were just grateful to have gotten a glimpse of it!
 Oceano Dunes State Vehicular Recreation Area – Pismo Beach, CA
Parking right on the beach just steps from the ocean for $10 a night was a no-brainer for us! While there are other campgrounds in the area, if you truly want to experience Pismo Beach and its sand dunes, we would highly recommend boondocking in this spot!
When we arrived on Friday afternoon, we had plenty of options for parking where we could have ocean views from our doorstep. We enjoyed a quiet evening and a beautiful sunset.
Well, that changed dramatically when we woke up Saturday morning. All the locals piled in wherever they could squeeze their campers and tents, blocking our view and nearly trapping us in. It seemed like everyone had multiple ATV's and dirtbikes. So all day long, starting super early and ending way past dark, we listened to the humming sounds of them flying past our spot. When walking around the beach, you'd have to be careful not to get in their way. While we missed the peacefulness of Friday, we embraced the craziness and accepted that this was part of the experience. Being that Pismo is the only beach in California that allows this, we understood the craziness. We rented ATVs right on the beach and joined in on the fun!
One of the tricky parts about RVing here is that in order to drive on the sand, you'll need to air down your tires quite a bit (we took every tire on the truck and fifth wheel down to 20 psi). While this takes some time to do, we had no problem at all getting through the sand. We saw tons of people who didn't air down (even large 4WD vehicles) get stuck, so don't chance it. This also meant that once we parked, we stayed. We didn't drive into town and explore because we didn't want to keep airing up and down. But we were only there for the weekend so it was no problem.
---
Northern California

 Wine Country RV Park – Paso Robles, CA

Paso Robles was another city we had never heard of in California. We were given the recommendation to go and were so glad we adjusted our route to make it possible. The Wine Country RV Park was the perfect spot to stay and many of the spots back up to the vineyards of EOS Winery, which is where we spent a few nights watching the sunset.
The park also has cottages to stay in and incredible amenities, like a pool, 2 spas (one with a firepit and waterfall feature!), an arcade, and an event room. Wine Country RV Park was also in the perfect location for exploring some of the 200 plus wineries that Paso Robles has.
That being said, you won't be surprised to hear that wine touring and tasting is the number one activity to do here. Read more about the activities we did and suggest in this post, Paso Robles: The Perfect Weekend Getaway. In the article, we give suggestions for wineries to visit, a winery tour that drives you around, a hot springs spa, and other great local activity suggestions.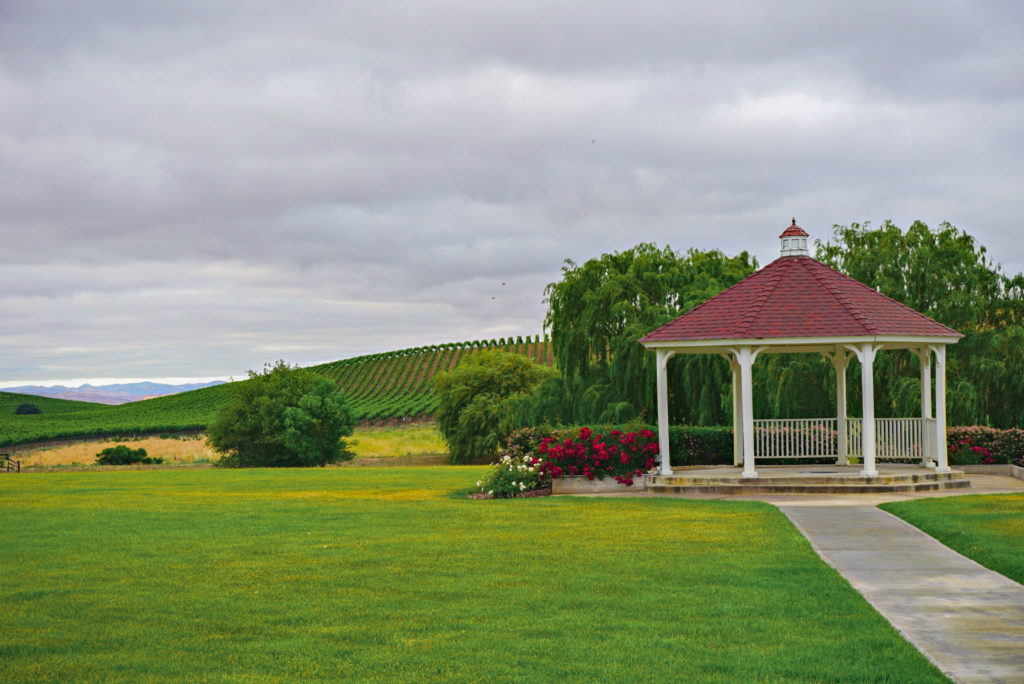 Monterey & Carmel by the Sea, CA
We can't give suggestions on where to stay because we actually got lucky and parked our RV in front of Dan's friend's parents house in Carmel by the Sea.  There is an RV park called Carmel by the River RV Park, but it was Memorial Day weekend so everything was booked well in advance, and we were happier to stay with friends anyhow.
As for the area, we were just there for the weekend but explored as much as we could. We started in downtown Monterey,  checked out Fishermans Wharf. and continued on through Cannery Row all the way to Lover's Point. We wished we could have sat in the park or at the beach in Lover's Point all day. You can eat at the cafe, have a picnic in the grass, climb out along the rocks to watch the seals and various boats, lay on the beach, etc. It's such a lovely little area!
We then drove south on the Pacific Coast Highway all the way down to Big Sur. Since the massive landslide had just recently occurred, we considered playing it safe and avoiding the area but are glad we didn't. There is still SO much beauty along the coast north of Big Sur to enjoy! The Bixby Bridge was even more beautiful in real life and provided one of the most incredible views we've ever seen.  The drive along that portion of the PCH had been a dream of ours and it exceeded our expectations.
We ended the day at the Big Sur River Inn Restaurant, which we thought would be a quick "pit stop" to stretch and use the restrooms. Turns out the restaurant sits along the river and has an adorable patio. The restaurant also has a taco and beer stand for people like us who like to sit in the grass under the tree with our dogs while enjoying a quick bite, cold beer, and river views.

 Park Delta Bay – Isleton, CA
We were personally invited by the park to come for a stay, so we gladly accepted. While this area wasn't originally on our radar, it was a nice place to unwind from our 5 weeks of continuous fast pace travel throughout Southern California. Park Delta Bay also turned out to be a perfect home base for exploring the bay area. We were nervous about driving our fifth wheel through the crazy city traffic in order to explore San Francisco, so taking a day trip was much more pleasant for us.
During our stay at Park Delta Bay, we had time to catch our breath, connect a little more with the community, and enjoy peaceful mornings under the shady trees and sunset walks along the water. The park has great amenities, is well-kept, continuously improving, and would be a great spot for family camping trips. The spots are spacious and incorporate nature much more than other  RV parks we've stayed at, which we liked. Across the street are a general store and a marina where you can hang out on the dock.
Down the street is a fun locals bar called the Lighthouse where we enjoyed a luau themed karaoke party!
Isleton has a quaint, small-town, old-fashioned feel about it that we genuinely enjoyed. The area is called the California Delta and is formed by the merging of the Sacramento and San Joaquin rivers, which means there is also plenty of water activities to enjoy.

Calistoga RV Park – Calistoga, CA
There have been very few stops along our route that we've said to ourselves, "we could live here" and Calistoga was one of those places. Everyone has heard about Napa Valley, but we were so surprised that Calistoga has been kept a secret. It's only a 30-minute drive from Napa but offers all the same beauty and great wine but in a more quaint, charming, laid-back town. We loved having our "home-base" here and riding our bikes 5 minutes to downtown, eating ice cream (the Calistoga Creamery had some of the best ice cream we've ever had!), grabbing drinks, and just witnessing the adorable close-knit community. But then we could also hop in the car, enjoy a 30-minute scenic drive and be in the famous, upscale, and world-class city of Napa. It was the best of both worlds.
Calistoga RV Park itself isn't anything too special, but it's in a perfect location, had a very friendly staff, shaded spots, and all the amenities you need. It feels more like a campground with its gravel road and natural landscape, but it was perfectly fine for our stay and cost-effective since they accept the Passport America discount.
If you're in Calistoga, do not miss the Castello di Amorosa. It is absolutely stunning in every way, as you can see from the photo! When we said we wanted to live in Calistoga, we really meant we wanted to live in the castle!

 Klamath River RV Park – Klamath, CA
The Klamath River RV Park really is "right on the river" as it advertises. But it's more than just that! The river view is spectacular and its beauty seems to change based on the time of day.
The park is also 9 miles from the Prairie Creek Redwoods State Park Visitor Center and 30 miles to Jedediah Smith Redwoods State Park, two of the best parks for hiking and enjoying the redwood trees! Not the mention, the drive from Klamath to Jedediah Smith was one of the most scenic drives we've ever taken because you go from views of the coast one minute to tunnels of towering redwood trees the next.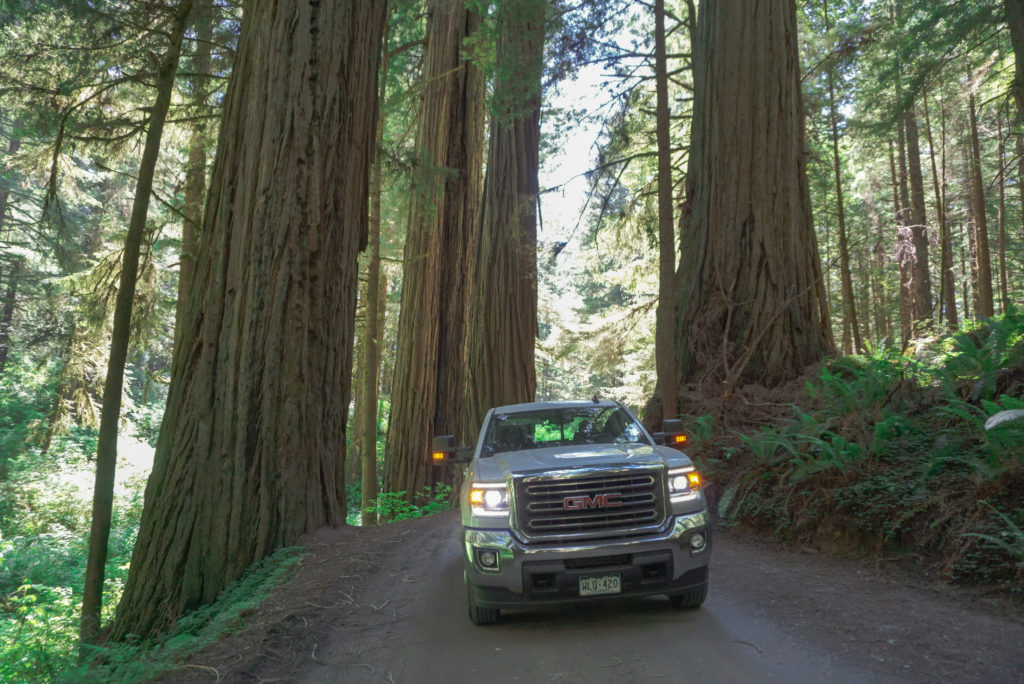 We LOVED hiking Fern Canyon in Prairie Creek! It was one of our all time favorite hikes because of its unique and magical beauty.  Along the drive to Fern Canyon, you can also stop to check out Gold Bluffs Beach and you'll see plenty of elk too!
We drove on Howland Hill Road to Stout Grove in Jedediah Smith State Park and enjoyed a short hike through the redwoods. We even got to stand inside a hollowed out redwood tree! Even though it's a short hike, if you're anything like us, it will take you much longer because you'll be stopping to soak in the beauty and take hundreds of photos of these giant wonders!
Also nearby are some awesome beaches. Klamath Beach, Wilson Creek Beach, and Crescent Beach were some of the most beautiful beach experiences we've ever had. Wilson Creek Beach and Crescent Beach can be a quick stop along Hwy 101 on your way to Jedediah Smith State Park, but you'll want to stay all day because they are so gorgeous and peaceful. Klamath Beach is best for sunset and very close to the RV park. You can watch the sea lions fishing near the rocks right off the beach, which was one of our favorite moments of our RV travels so far.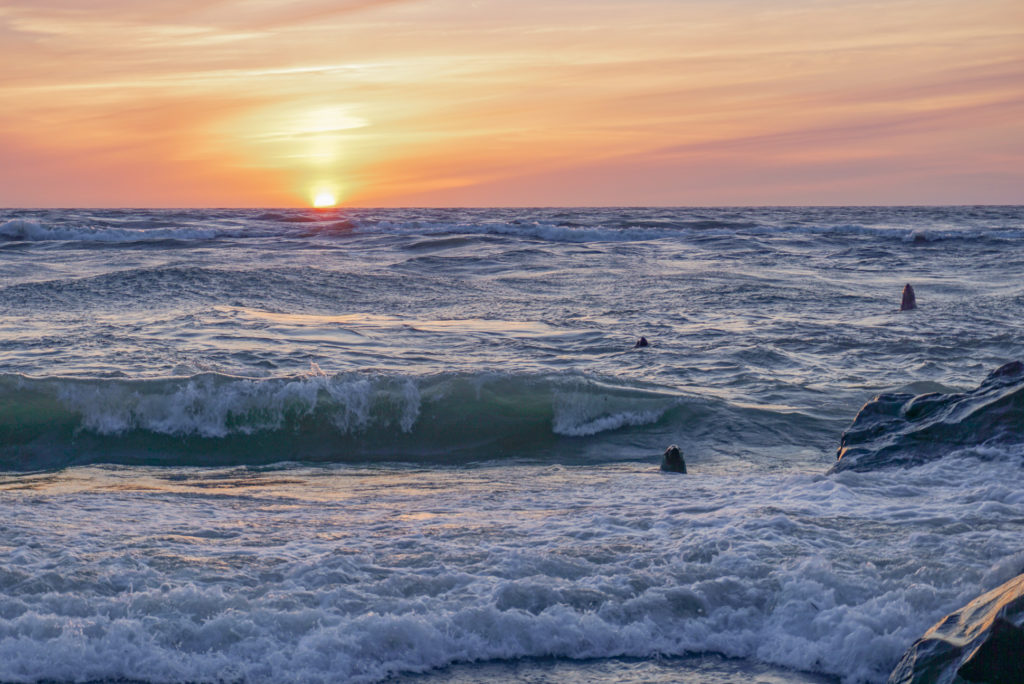 Another great spot in the area is the Klamath Overlook. The scenic drive along Requa Road to get to the overlook is a popular tourist activity as well. From this spot, you'll be able to see where the Klamath River meets the Pacific Ocean and you may get lucky like us and spot some whales and bald eagles too! Surprisingly enough, this was also one of the best spots to get good cell service in the whole area! We spent an entire day up there working because it was tricky to find good wifi in Klamath.