We only had a couple of days to spend in Panama City during one of our visa runs while living in Costa Rica but we found the city captivating and unique. Panama City is different than any other city in the region. Powered by strong economic growth, largely due to profits from the Panama Canal and international investment, Panama City gleams with modernity while being rooted in the past.
If you've spent time in Central America, you might forget that you are in Central America while visiting Panama City. The spectacular skyscrapers and the huge shopping malls are nothing less than impressive and rival any major city in the world. While walking through the prosperous business district, you feel like you could easily be in Miami, London or Tokyo. But then, suddenly, when you're nearly run over by a "diablo", a Pimp My Ride version of an old yellow school bus, you'll remember that, yes, you're smack dab in Central America.
This is what makes Panama City special. Although it's modern, there is still a lively Panamanian culture that shines through. It is loud, colorful and full of life! Panama City is an exciting place and somewhere you should put on your travel list.
Travel Recommendations for Panama City, Panama.
1. Experience the "8th Wonder of the Wold" up Close and Personal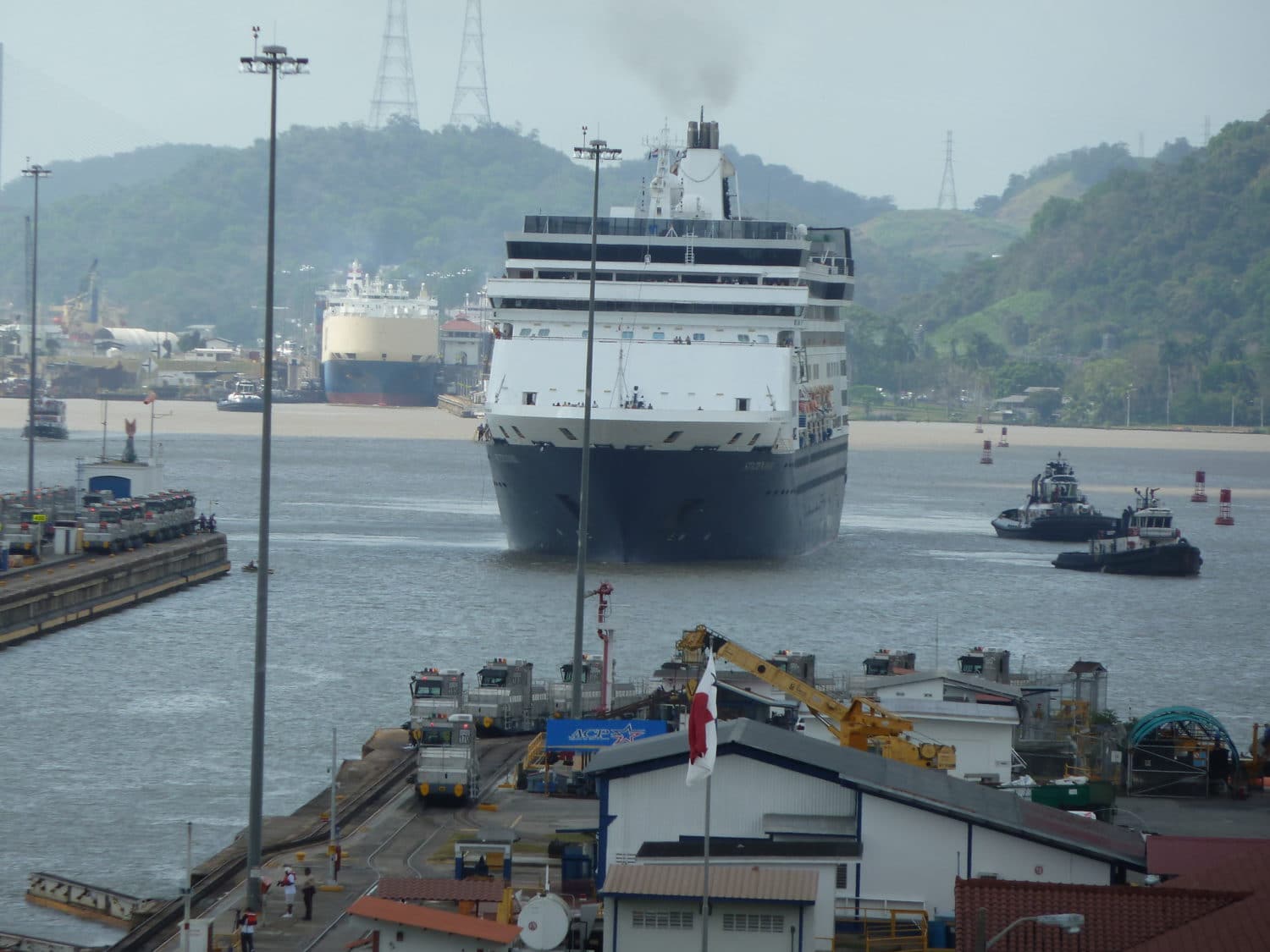 We knew that we "had" to go to the Panama Canal since we were in Panama City, but we assumed it would be an underwhelming, tourist trap. We were, however, totally blown away by the canal and so happy that we did not miss it.
Located only twenty minutes from downtown, the Miraflores Visitor Center at Miraflores Locks allows visitors an up-close and personal view of the incredible locks in action. The Panama Canal is often referred to as one of the 8th wonders of the world. It's considered one of the most remarkable feats of human engineering ever completed, especially given the time it was opened in 1914. When you see it in action, it will blow your mind!
The visitor center has tons of information on the construction of the locks (as well as information on the ongoing expansion project) but for us, it was the observation deck that made the visit truly spectacular. From the deck, you can watch the locks raise and lower massive ships so that they can traverse the canal. Seeing a huge cruise ship slowly work its way passed is a bit surreal. We were amazed. Seriously, it was awesome! Here is more information on exhibits, entrance fees and hours of operation.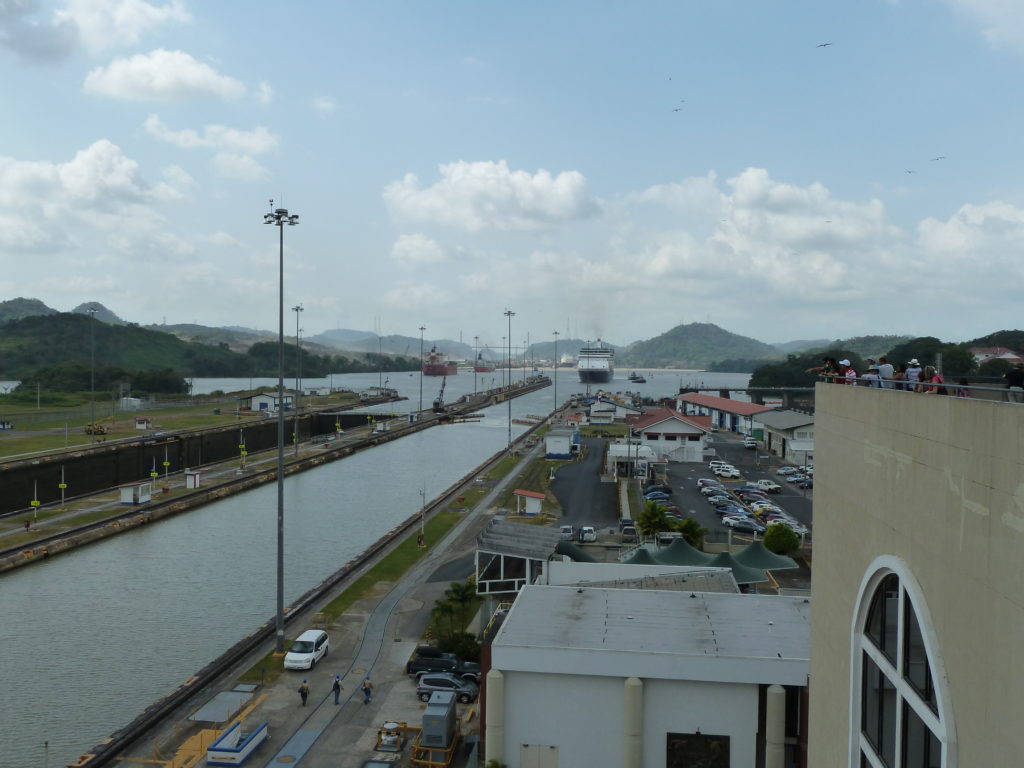 2. Enjoy the Rainforest and Incredible City Views at Parque Metropolitano
Parque Metropolitano is a jungle oasis located right in the heart of the city! It is a great place to connect and enjoy nature without having to travel a long distance. More than two-hundred species of animals live in the park including sloths, monkeys, and toucans so you have a good chance of spotting wildlife as you hike the trails.
For us, the main attraction of the park is the mirador or lookout point that rewards visitors with spectacular views of the city skyline. The hike to reach the lookout point is challenging, but totally worth it once you reach the top. Following the trails to the mirador is easy as the signage is good, but if you'd like a map, here you can print one out. Overall, we spent a couple of hours in the park and it was a highlight of our time in Panama City. If you enjoy incredible views and connecting with nature, you can't miss Parque Metropolitano. Note: there is a fee to get into the park so make sure that you bring some cash 😃
3. Shop Till You Drop at One of Panama City's Mega Malls
Panama City is home to some amazing malls that feature the world's most desired brands. The Panama Canal facilitates the travel of these products so it is only natural that some of them end up in Panama City.
We are not really big shoppers, but going to the mall was more than "just another shopping trip", it was an experience. We went to the Albrook Mall which is the largest mall in Latin America. The sheer size of it was mind boggling. It's worth a trip even if you are not a big shopper… at least to get out of the heat for a while! Click here for more information about other shopping areas in Panama City.
4. Visit Casco Viejo, Panama City's 'It' Neighborhood
Casco Viejo is the historic district of Panama City. It's comprised mainly of 16th and 17th-century Spanish architecture and is a must visit in Panama City. In 1997, UNESCO named Casco Viejo a World Heritage Site. Since then, the neighborhood has undergone incredible redevelopment to restore and preserve the heritage and history.
The influx of investment has turned this once dilapidated neighborhood into one of the most sought after neighborhoods in Panama City. The buildings and architecture are beautiful. The narrow streets bustle with people taking advantage of excellent cafes, restaurants, bars and shops. Simply walking around Casco Viejo is a wonderful way to spend an afternoon.
5. Dance, Party and Stay Out All Night
Panama City is famous for its unbelievable nightlife. Shorts and flip-flops are replaced by skirts and high heels when the sun goes down. There are three primary areas to experience the best bars, discotecas, restaurants, and casinos. The three areas are Casco Viejo, the Amador Causeway area, and the financial or business district.
The Amador Causeway links together 4 islands off the coast and is the second longest boardwalk in the city. It's a great way place to spend the day and is wonderful for families or anyone looking to casually pass the time. It's also a great place to let your hair down at night.
Be sure to check out Zona Viva aka Zona de la Rumba (map). Zona Viva is a walled/enclosed section of clubs and bars, all lined up in on place like an adult Disneyland. You pay a small entry fee at the front gate and then it's go time. You'll find no shortage of dancing and partying in Zona Viva, which is one of the reasons that Panama City has a reputation as one of the world's most lively cities.
The Business or Financial District
The primary strip for nightlife in the business district is Calle Uruguay. Here you will find plenty of action; bars, restaurants, street vendors, and of course, blaring music. Habibis is a cool restaurant/hookah bar that was a great place to start the evening. Directly next door is The Londoner Pub which is a very popular traditional English style pub that offers free pool tables and plenty of Guinness. There are also several casinos in this area if you are interested in trying out lady luck!
Casco Viejo has become one of the primary spots for nightlife in the city. We did not visit at night, but we loved Casco Viejo during the day so I can only imagine that it would be a great place to spend an evening!
Conclusion
Whatever you choose, you are sure to enjoy your time in Panama City. What about you, do you agree with our recommendations? We'd love to hear from you with your suggestions and your travel stories!