Disclosure: Some of the links contained below are affiliate links. This means that if you make a purchase, we would receive a small commission (at no cost to you). 
When we decided to become full-time RVers in April 2017, we had no idea about all of the resources available to save time and money. Luckily for us, we found Passport America. Passport America is a membership program that provides a 50% nightly rate discount at almost 1,900 campgrounds across North America for a yearly price of $44. We liked the sound of 50% off so we decided to give it a try!
After 6 Months of Full-Time RVing, Was Passport America Worth It?
The short answer is: Yes, it was definitely worth it!
During our first 6 months of full-time RVing, we stayed 24 nights and saved $669 at Passport America campgrounds! The $44 dollar investment had a 1,420% return on investment. Not too shabby! We stayed at campsites all across the country and had good experiences at every one. Here's the breakdown of our Passport America usage:
Wine Country RV Resort, Paso Robles, CA – 4 nights, $108 savings
Klamath River RV Park, Klamath, CA – 5 nights, $135 savings
Bend – Sun River RV Resort, Bend, OR – 5 nights, $130 savings
Narrows Too Campground, Bar Harbor, ME – 5 nights, $175 savings
Nere' Beach Campground, Old Orchard Beach, ME – 2 nights, $64 savings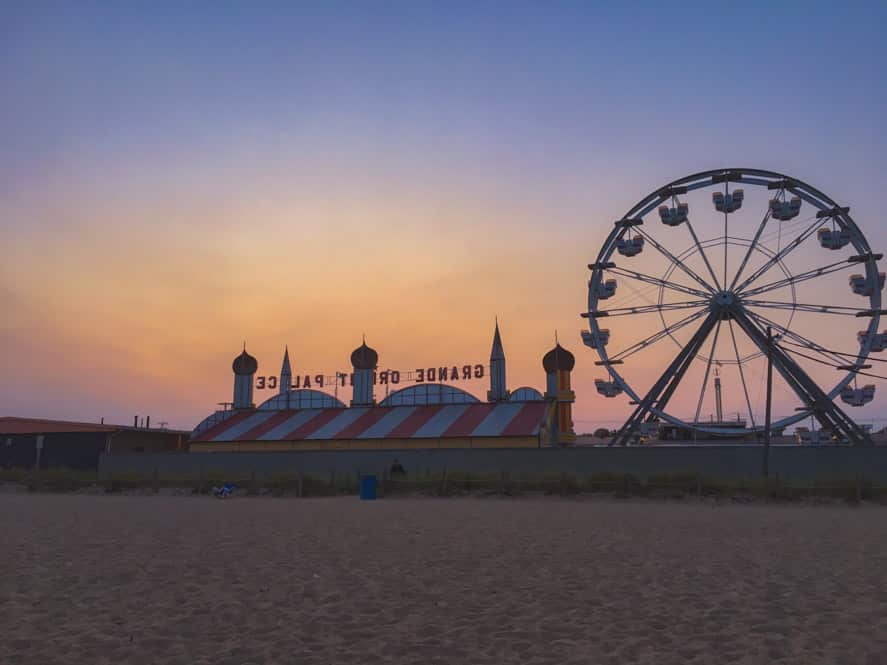 Keyser Pond Campground, Henniker, NH – 3 nights, $57 savings
Important things to know about Passport America
Passport America is a great membership program, especially if you are a full-timer. There aren't many things that you could spend $44 on that'll save you almost $700 in such a short amount of time. Without a doubt, we will renew our membership next year. There are things, however, that we learned about the Passport America membership that we wish we'd known in advance.
Most campsites have restrictions.
When attempting to make reservations for many Passport America campgrounds, we ran into restrictions that made it impossible to use the 50% off benefit. Most of the campgrounds have some restrictions – they will limit the discount to certain days of the week, to off-peak times, or to a small number of nights.
The campgrounds aren't always in the most desirable areas
Passport America has a large network of participating campgrounds, but they don't have every campground in the country. There were several times that we simply couldn't find a Passport America close enough to the areas we visited. For example, we spent a month along the Southern California coast and were never able to use the Passport America discount.
Not Perfect But Definitely Worth It!
All in all, we are big fans of Passport America and recommend it to everyone. We find it especially useful if you are able to travel to popular destinations during the offseason. Also, it's a convenient way to save money while you are traveling from one place to another and are only in need of a night's stay.  If you are a full-timer or someone that likes taking your RV out, you should definitely be a Passport America member!  You can sign up for Passport America and start saving 50% today by clicking the link below!
Pin this for later: