We'll admit, North Dakota wasn't necessarily on our radar as a great RVing destination. So we were pleasantly surprised to be proven otherwise. If you need some convincing as well, that's what we're here for.
3 Reasons Why North Dakota is a Great State to Visit in an RV:
Affordability. RVing isn't cheap – gas prices, site seeing, campsites, etc. adds up quickly. So finding a destination that doesn't break the bank is important. We found not just inexpensive camp sites, but also free spots to park as well. But we were even more happy that our meals and activities were reasonably priced as well.
Wide Open Spaces. When we're out in the RV, we don't want to be stuck in traffic and would prefer to avoid crowds. Sometimes it's not possible at the major tourist spots, but when we can find a little peace and quiet, we are extra happy campers. North Dakota is full of these opportunities. It was stress free driving and everywhere we stopped felt like we had room to breathe. Coming from Colorado, that was very refreshing.
Outdoor Adventure & Attractions. We never really thought of North Dakota as a great place to get lost in nature, but that's exactly what we did. We found lakes, hiking trails, and beautiful scenery in all the places we visited. They have several state parks, one of which we got to stay at and absolutely loved, and even a great national park. There are also lots of fun attractions to stop at along your journey.
North Dakota's appeal is not only about the things the state does have, it is also about the things it doesn't have – in many of the towns, you won't find a bunch of chain restaurants and big box stores, but rather locally owned businesses. And as we already mentioned, you won't find a lot of crowds and traffic, or the stress of a fast-paced metropolitan city.
The people are friendly and take pride in being "North Dakota nice". In the places we visited, it felt like they live a more simple way of life, in a good way, and classic American values can still be found there. Yet, if you so desire, you can also find plenty of trendy and modern day attractions like breweries, eateries, and more!
Now let's get into the places we visited and the adventures we had there. Everyone knows about the major cities like Bismarck and Fargo, but we ventured out a bit more and were certainly glad we did.
4 North Dakota Destinations to Add to Your RV Travel Plans
Rugby – The Geographical Center of North America
We stopped in Rugby for a couple days and when we first pulled in, we weren't sure we'd have enough activities to do. But boy were we wrong.
Many people only stop to say they've stood in the geographical center of North America and take a photo with the stone monument as proof. However, there's much more than what meets the eye in this quaint town.
You'll immediately sense the strong sense of community and small town charm. You won't find a Walmart or hardly any chain restaurants. Instead, you can enjoy delicious meals at family owned restaurants, shop the locally owned boutiques and stores downtown, and easily attend local events like their weekly farmers market or music in the park during the summer.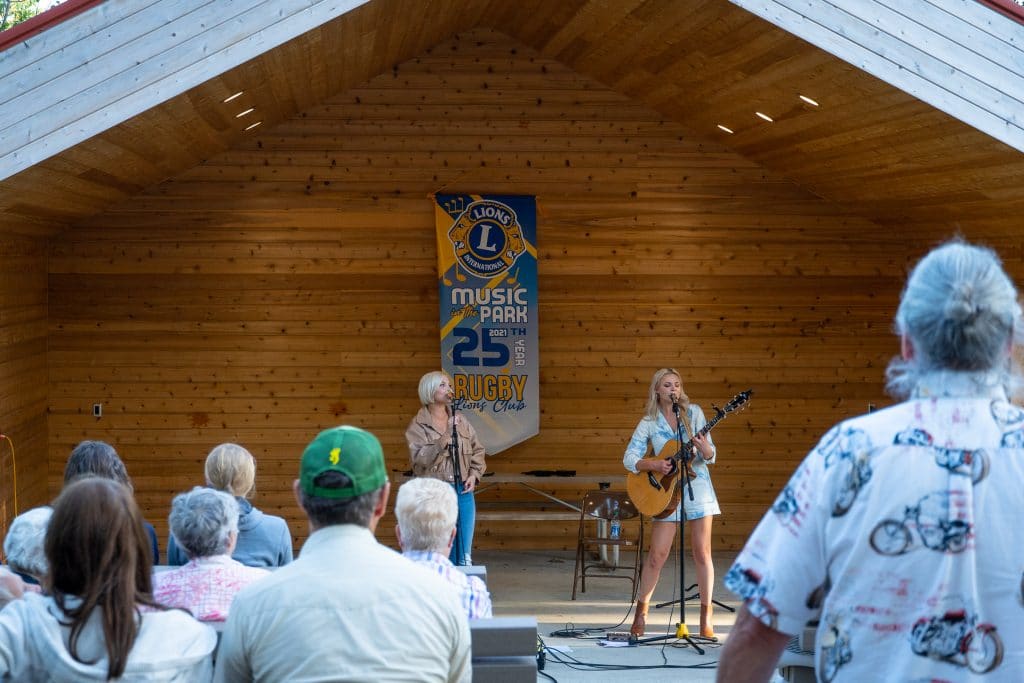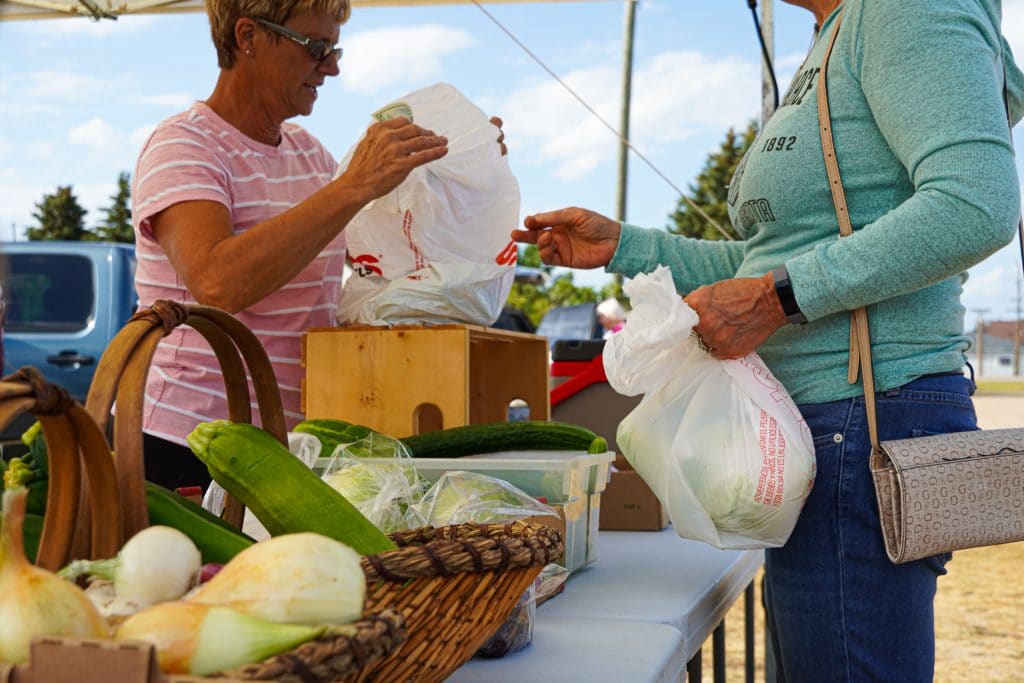 You definitely won't want to skip out on the Prairie Village Museum. Even if you aren't the museum type, like us, we promise you'll enjoy this one! What makes it so interesting is that the village consists of actual buildings that have been relocated to the museum from all over the state. Additionally, each building is set up according to how it looked during the time period and are interactive – you can walk in, touch things, etc. Their collection of antiques and artifacts is truly impressive.
Even better, The Prairie Village Museum is also a Harvest Host. So for RVers, with the purchase of a ticket, you can stay overnight in the parking lot for free if you are a Harvest Host Member.
Not a member yet? Get 15% off with code our special promo code, HHFRIENDS15. You can sign up here.

We parked at the fairgrounds in town, which only requires a donation to stay there. We had plenty of space to ourselves and even had electric and water available to us, as well as a clean bathroom with showers! Staying here put us minutes to everything we wanted to do and see in Rugby…you can't beat that.
If you want to spend time outdoors, you can take a short drive to Balta Dam Park and get on the water or fish. Or simply just strolling along the new walking trail in town at Jaycee Park was enjoyable, too.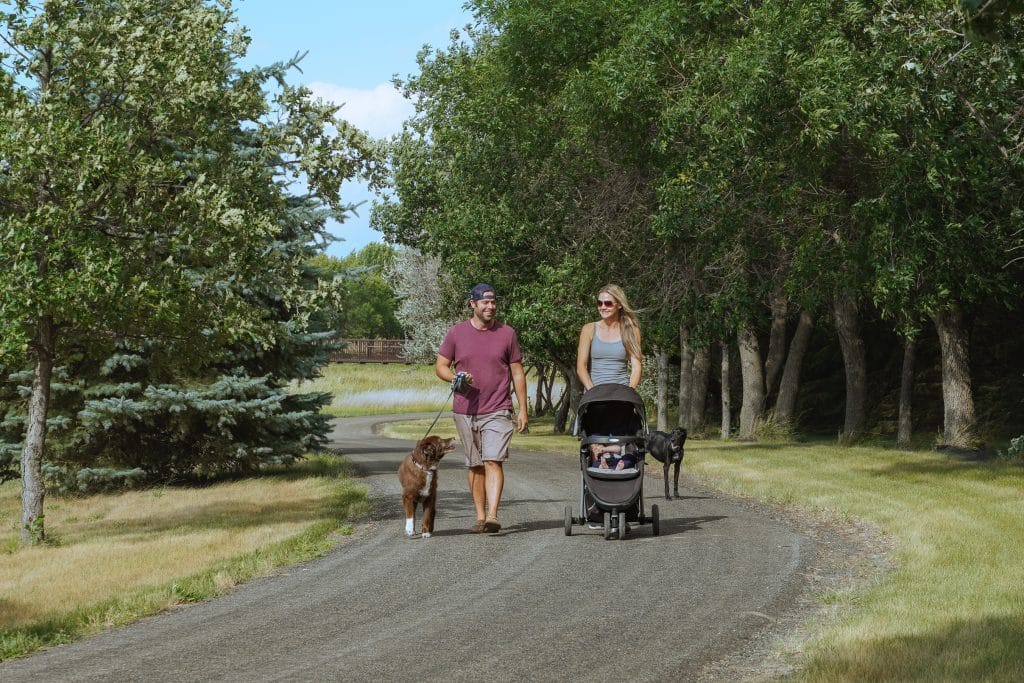 Dunseith – Home to the International Peace Garden
This stop was so special to us, we wrote an entire blog post about the Peace Garden. You'll have to drive as far north as you can since the property sits on both Canadian and U.S. soil, but it's worth it. You'll feel as though you've stepped into a secret little oasis away from it all.
The formal gardens are some of the most beautiful we've seen, and we've been to gardens all over the world. Walking through the 80,000 flowers will give meaning to why it has "peace" in it's name. But when you learn the real story behind why the Peace Garden was founded, you'll be even more in awe.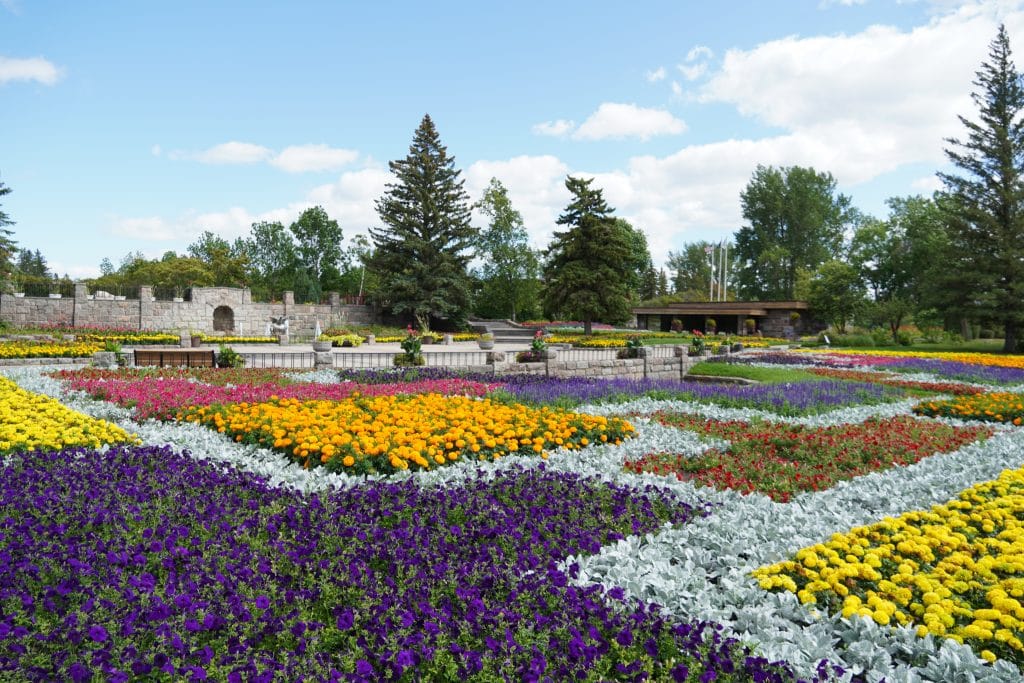 You really don't need to leave the International Peace Garden once you arrive because they have everything an RVer would want and need. From the beautiful serene campground that offers shady trees, hook ups, and privacy to the hiking and biking trails and lakes. You can even pack a meal and have a picnic in several spots around the property or visit the on-site cafe for breakfast, lunch, or dinner.
Be sure to bring your passport because you can technically check "RVing to Canada" off your bucket list while you're there!
Bottineau – The Foot of the Turtle Mountains
It's hard to pick a favorite stop along our North Dakota road trip, but this one may be it. The biggest reason to visit Bottineau is beautiful Lake Metigoshe State Park. In fact it's one of the most popular vacation destinations in the state. They have a great campground in the park right across from the water and there's so much to do in the area.
The lake is perfect for boating and water sports, but after all the driving and hiking we had done, we chose to sit on the shore and enjoy the perfect weather. Being in the Turtle Mountains means there are also plenty of opportunities for hiking and biking. In the winter, visitors enjoy cross-country skiing, snowshoeing, sledding and ice fishing, making it a great place to visit year-round.
The sunsets on the lake are amazing and we enjoyed watching them after dinner and drinks at the A Frame Bar & Grill, which is a fun hang out spot right on the water. But you have to save one sunset for taking a drive to the Mystical Horizons.
Mystical Horizons is an astronomical-themed site and called the "Stonehenge" of the prairie. Not only will you get an awesome view but the stone and cement structures are designed to view summer and winter solstice and the equinox.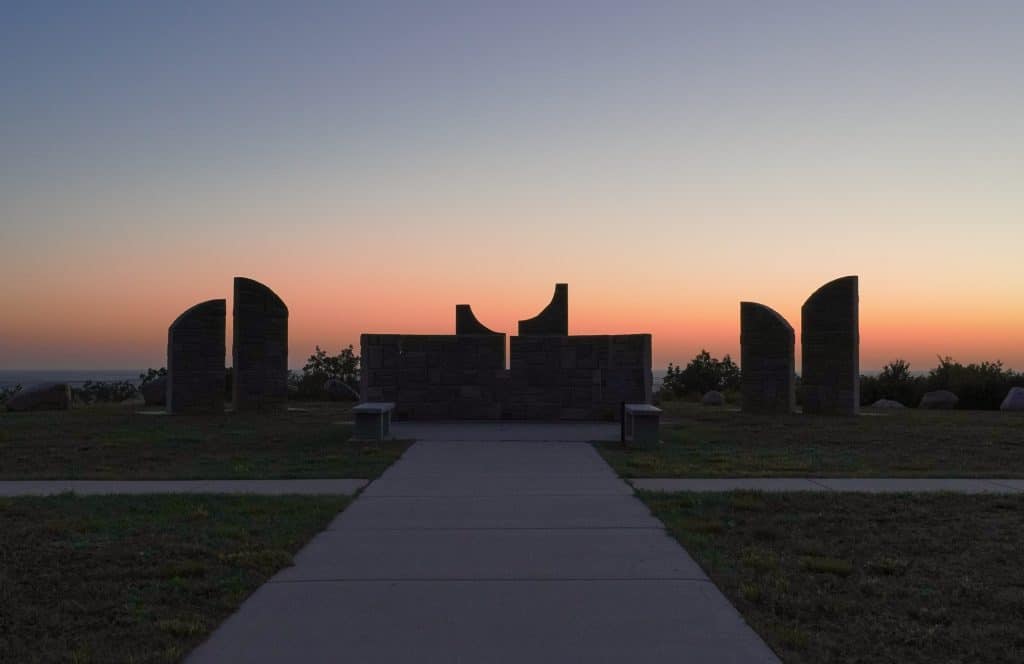 Bottineau is a quirky small town that makes for a great day trip if you're staying at the state park. Enjoy a meal (we suggest getting breakfast at Family Bakery & Restaurant because of their delicious selection of donuts and baked goods!), take a photo with the murals and Tommy the Turtle, the world's largest turtle riding the world's largest snowmobile.
Medora – Gateway to the Badlands
Visiting Medora makes you feel like you've stepped back into the Old West. Their biggest attraction is the Medora Musical, which we didn't get the chance to see this trip but have heard it's amazing. We had fun strolling along the streets and enjoying the music coming from the saloons.
Medora is also home to Theodore Roosevelt National Park, "where the Great Plains meet the rugged Badlands". You can spend a whole day exploring the park or just enjoying the Scenic Loop Drive and stopping to take photos at the overlooks. One of the most popular parts of the park is the South Unit's Painted Canyon. It's also one of the few national parks where you can see wild horses!
The diverse landscape, open spaces, and friendly, laid-back vibe are what we loved most about North Dakota. Visiting by RV is a great way to experience it and all that it has to offer.
Conclusion
It took nearly four years of traveling the country by RV for us to make it to North Dakota. While it may have taken a while, it was worth the wait! We really enjoyed the many things North Dakota offers, especially to RVers and look forward to the day we return.
What do you think? Have you ever RV'd to North Dakota? Let us know in the comments what you top ND destinations are!
Like This Post? You May Also Like…