Playa Santa Teresa is one of the best beaches in Costa Rica. It is the perfect mix of laid-back beach town and Costa Rican charm. Its developed enough to have plenty of food options and plenty of places to stay, but remote enough that the beach was not packed with tourists and people trying to sell you things. And, the sunsets might just be the best we've ever seen!
The beach is long and beautiful with white sands. Like many beaches in Costa Rica, there are no mega-hotels or resorts lining the beach, there is just pure, natural beauty. The waves are great for surfing. The surrounding jungle is beautiful and teems with wildlife.
You'll likely hear howler monkeys howling in the distance. Go to Santa Teresa and you will undoubtedly enjoy the Pura Vida. Even though in recent year Santa Teresa has seen tremendous growth, it's still a fantastic place to go while in Costa Rica.
What to do in Santa Teresa
Live it up at the beach
For us, Santa Teresa was the type of place that we wanted to relax and enjoy the beach. So that's pretty much what we did for the entire time. We rented surfboards and tried to teach ourselves how to surf, but found more enjoyment in simply floating on rafts. No matter what we were doing in the water, we packed a cooler full of cold ones and enjoyed soaking up the sun. The white sand beach stretches as far as the eye can see, its incredible.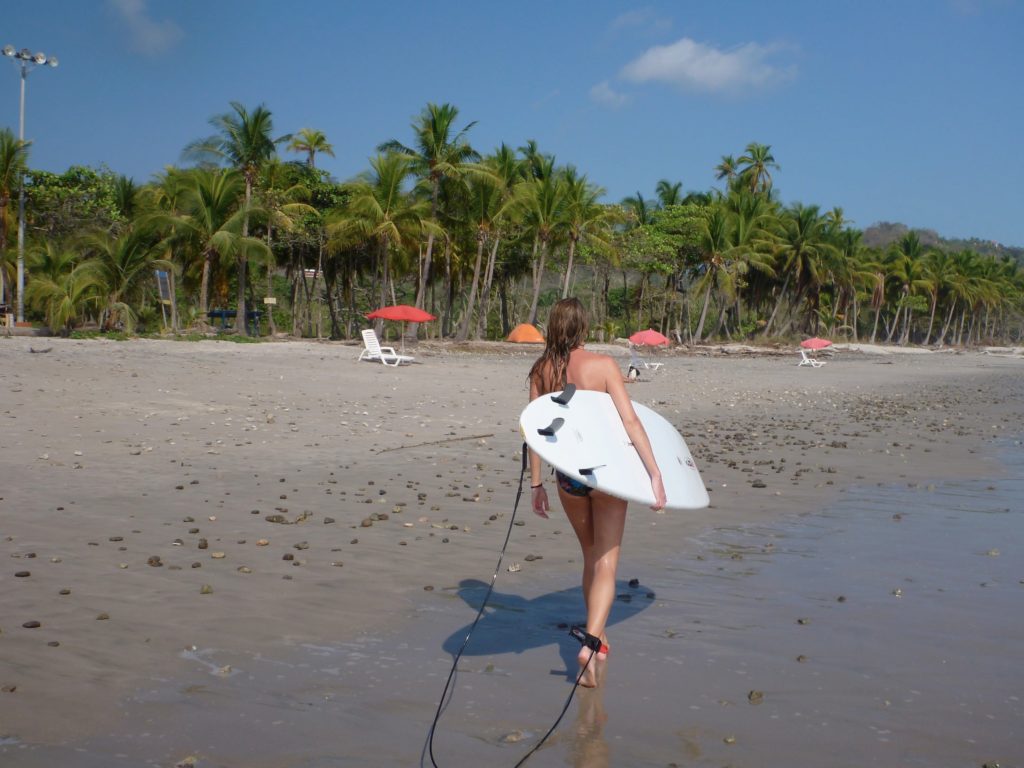 Watch the sunset
Sunsets in Santa Teresa are world class (if there is such a thing), filled with bursts of color. One of our all-time favorite activities is watching the sunset. We've have had the privilege to see many sunsets from many places, but sitting on the beach watching the sunset in Santa Teresa ranks as one of the best we can remember.
Eat and drink the local fare
Santa Teresa has so many wonderful places to eat, drink and relax. Be sure not to miss the top restaurants in Santa Teresa.
The Bakery – Technically The Bakery is in Mal Pais, but we recommend eating at this popular breakfast spot at least once (we ate there two days in a row because we liked it so much). They have great pastries, coffee, and other breakfast favorites. We recommend that you start your morning with the waffles con helado (waffles with ice cream), it was so delicious!
Habaneros – Habaneros is a very popular bar/restaurant located close to the beach. It features a wide selection of delicious margaritas, something that we did not experience often in Costa Rica. The atmosphere is amazing, and the food was good.
Brisas del Mar – Brisas del Mar is inland and up from the main drag and sits high above the sea. The view at Brisas del Mar is worth the trip alone, but the food was fantastic as well. Since the views are so good, sunset went at sunset is a great time to visit. NOTE: Brisas del Mar is located up a pretty steep road that was unpaved so you may need to have all-wheel or 4 wheel drive to make it up.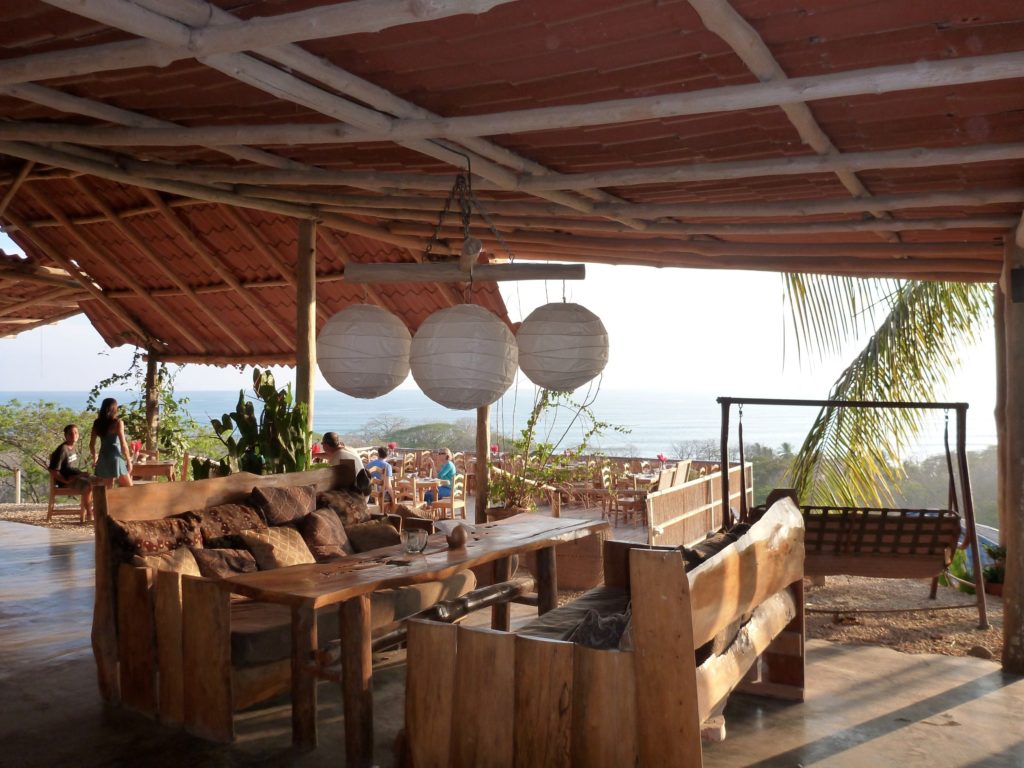 No matter what you choose to do while in Santa Teresa, this picture perfect beach town will help you achieve Pura Vida.
Like what you see? Tell us below if you want to go and experience Santa Teresa for your self. Or, if you've already been, tell us what you liked or didn't like!
Other Posts for You…
Daniel McKenzie
Dan is a near Colorado native that loves to experience new places, cultures, and adventures. He considers himself a pretty laid back kind of guy and loves to enjoy a refreshing beverage on a patio.