So you're ready to try out RV life and now it's time to purchase your home on wheels! It can be a very exciting but overwhelming process. We made plenty of mistakes and even purchased the wrong RV and truck. Seriously, we had to go back on our purchases! So we hope we can help others avoid the mistakes we made. But also, we hope to take some of the pressure off and help you to enjoy the process too!
Here are tips and things we highly recommend considering when you're purchasing your RV:
1. Visit dealerships
We found ourselves stopping at every RV dealership we'd pass along the road. Sometimes we would chat it up with the salesmen and get tips, recommendations, and brand information. Other times we would just go into as many units as we could to get a feel for the different types of layouts, brands, and lengths that we liked. You have to familiarize yourself with RVs and this is the best way to do it.
2. Make a "wish list"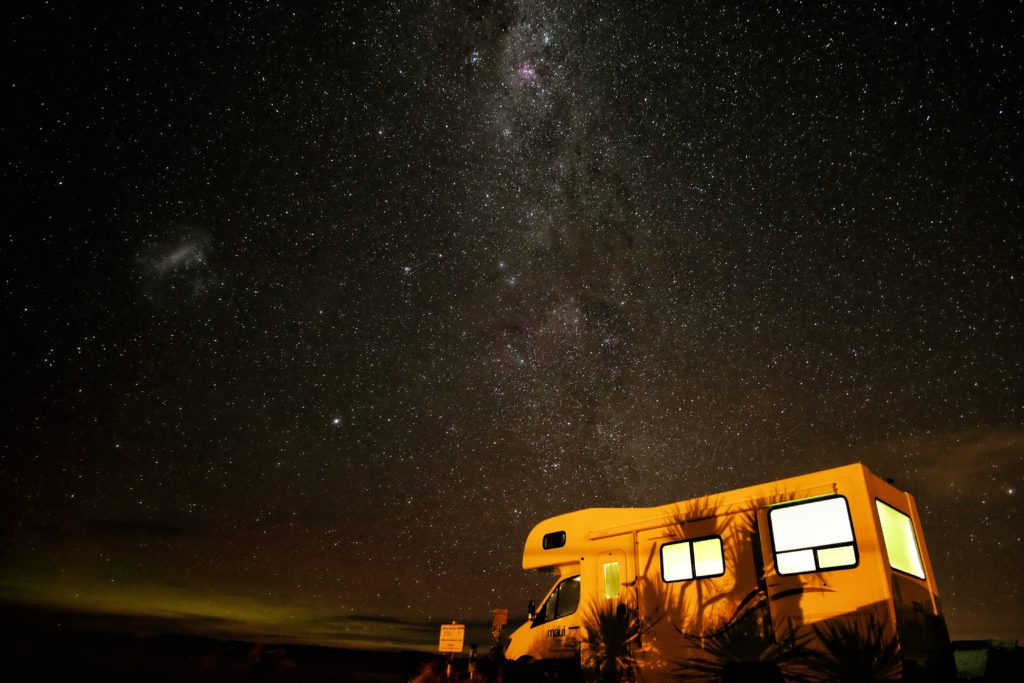 One thing that helped us while searching for the right 5th wheel was to make a list of "must haves" and "wants", just like we did when we purchased our first house. First, write down any wishes you have for your RV. It's okay to be very specific and picky at first, allow yourself to dream a little. Then from that list, you can determine which of those wishes are "must haves" and "non-negotiable". Think about the things that will match your lifestyle and value those things over cosmetic details. To give you an example, a few of our biggest non-negotiables were:
Price/budget
All seasons (our home is Colorado, so we needed an RV that we could use during cold winter months)
At least 1 slide
Good storage
Weight (if you're towing your RV, you need to make sure your truck can handle your RV's gross vehicle weight rating)
3. Don't rule out used RVs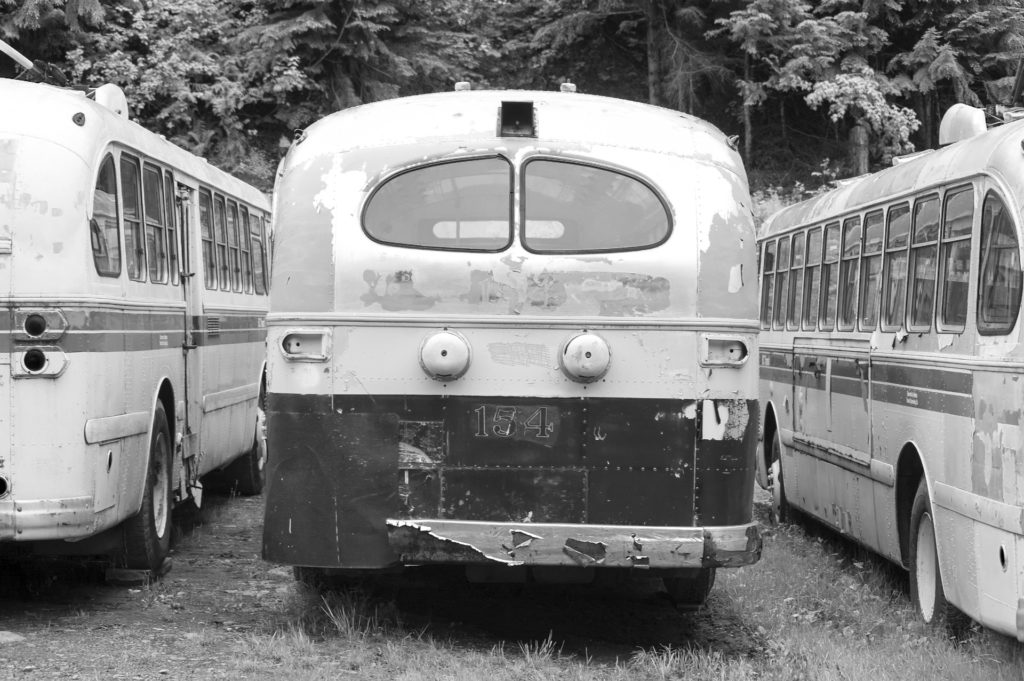 We were highly advised to buy a used unit vs. brand new. Similar to a regular vehicle, RVs depreciate quickly and brand new does not always mean fewer problems. In fact, we've heard from many fellow RVers that they've had just as many issues, if not more, with their brand new rigs than those with used ones. In our opinion, it seems like sometimes it takes a few years for a unit to get "broken in" and work through its issues. Also, there are a lot of people out there who buy brand new RVs but find themselves rarely using them. Then, when they get tired of paying money to store them, they decide to sell. You can save yourself some major cash by buying from these people! The best part is they are typically gently used too! Buying brand new might be the best option for you, but we just recommend you shop used too!
Here a few side tips for shopping used:
Set up Craigslist and RVTrader search alerts. By using their "saved search" features and applying the filters that match your requirements, you can receive alerts on your phone or by email when new RVs are posted that meet your requirements. Sometimes used RVs listed on these sites will sell within hours so you need to be able to jump on them!
Check Facebook's marketplace and buy-sell-trade group pages for your area too. We actually found the fifth-wheel that we purchased on Facebook's new marketplace! Craigslist scams have deterred people from buying and selling on there, and some people feel more comfortable selling on sites like Facebook where people have profiles so you know who you are messaging with.
If you're willing to travel to find the right RV, check out listings in other nearby cities/states too. If you're willing to drive or fly to another city, you open up a lot more options of RVs for yourself!
Bring people along to check out the RV. If you have someone who knows a lot about RVs, ask them to join you when you go to check out a unit before you buy it. No matter what kind of decision you're making, it's helpful to have someone there to help you think through everything. There's lots of terminology used with RVs and it can be intimidating at first if you don't know much about them. Having support helps a lot.
Make sure the seller shows you that everything works. Whether you purchase used from a dealer or independent party, have them hook up the RV and prove that everything they say works, truly does work. Even if you aren't sure how to test the operation of an RV, ask them to show you. If they refuse, you probably don't want to buy from them anyway. We did NOT do this when we purchased our fifth-wheel, which was not smart. It was wintertime when we purchased, so the unit was winterized and we used that as an excuse to not test everything. It doesn't take that long to winterize a unit, its worth it! Check the a/c, heat, water, electricity, etc. (Don't ask someone to de-winterize the unit unless you are going to buy the unit if it all works :))
4. Truly understand how you plan to use your RV
When choosing an RV, it's extremely important that you find one that fits your lifestyle.
You may be someone who is choosing to RV mainly for adventure. Perhaps you're planning to mostly visit national parks, boondock as much as you can, and hope to spend most of your time outside of your RV doing outdoor activities. If that's you, you'll need an RV that doesn't restrict you because of its length, maneuverability, or boondocking capabilities. For boondocking, you'll need to think about things like holding tank capacity and options for electricity (solar panels or generator use).
On the flip side, you may someone who plans to work full-time from your RV or maybe you are homeschooling your children on the road. Perhaps, you want the comfort, space, and amenities of home while traveling. This will likely lead you to mostly park at RV parks and campgrounds with hookups and wifi. Therefore, you won't have to worry as much about length restrictions and boondocking capabilities.
Maybe you're like us, and you want a little of both. We did not think about what requirements our RV needed in order to boondock. We unknowingly limited ourselves from boondocking longer than just a few days because our holding tanks are really small. We also underestimated the size of generator we'd need to power up our larger unit, which also means we can't really boondock in places that will require us to run the air-conditioner all day long. Another thing that we didn't think enough about was the payload capacity. We made sure that they GVWR was a good match for our truck, but we didnt think about how much stuff we could put in it. Our RV only has 1,000 lbs of payload capacity, which isn't a lot, especially when you are full-timers. We did know, however, that since we are working from our RV full-time, have 2 large dogs, and wanted enough space and comfort to sustain this lifestyle for as long as we want, we needed something fairly spacious. We've been very comfortable living and working from our RV and it definitely matches our lifestyle well. However, we do wish we had thought more about boondocking because it would allow us to get more free spots!
5. Don't overextend yourself
First, set a budget and then stick to your budget. One of the perks of full-time RVing can be simplifying and lowering your cost of living. It's easy to get carried away with all the great amenities that they offer nowadays. Don't lose yourself in the fancy counter tops and leather couches and remember what's really important. You can always make little cosmetic changes to the interior, but it's much harder to replace water heaters, air conditioners, etc. Second, place more value on things that you cannot change about the RV. Remember how you plan to actually use your RV and meet your requirements for holding tanks, weight limits, payload capacity, etc.
Lastly, have fun!
You may find yourself in the midst of a lengthy search to find the right RV. Much like finding the right house, finding the right RV can be exhausting. One thing that we lost sight of during the process was that owning an RV is fun, and therefore purchasing an RV should be fun too! Just know ahead of time that no matter which RV you purchase, things are going to break, and there'll be little things that you won't like about it. But, there are going to be more things that you love about it and even more incredible memories made. So, try to have fun and don't worry about finding the perfect RV. Take pleasure in the process and find the best RV for you!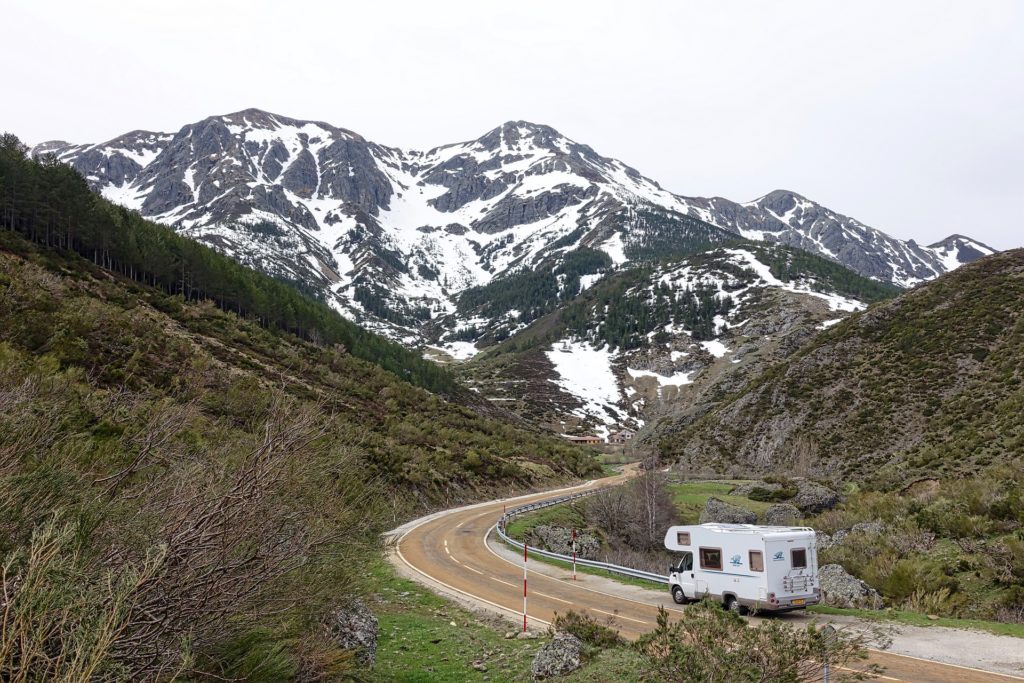 Looking for more RVing tips?
Check out these posts:
Pin this for later: