If you're like us, traveling to new places is always at the top of our new years resolutions. Traveling not only offers experiences that help us grow individually, but it also strengthens our marriage and deepens our connection, too. We're always looking to add new destinations to our couples travel bucket list.
However, we don't always agree on where we should go and it helps to have a little travel inspiration every now and then. We've been exploring the world together for 10 years and gathered a list of our favorite destinations we think are great for couples. Each destination offers unique activities to enjoy together that are fun, romantic, and memorable. We hope it helps you start planning your next trip with your special someone!
Here are 5 great destinations that couples should add to their travel bucket list.
Chiang Mai, Thailand
When we first started planning our trip to Thailand, we were most excited for the beaches. I think everyone dreams of swimming in turquoise colored water surrounded by long tail boats and limestone cliffs. In fact, we almost skipped Chiang Mai and focused primarily on the coast, but we are SO glad we didn't.
Chiang Mai was such a pleasant surprise and we had experiences unlike what we've had anywhere else. First of all, it was such a completely different culture from our own that we felt way out of our comfort level. These cultural differences required us to turn towards each other and work as a team to overcome barriers and the unique situations we faced.
Great couples activities in Chiang Mai:
Visiting temples. Nothing can bond two people more than spiritual experiences. Being blessed by a monk or standing in awe of intricate temples truly touches your soul.
Cooking class. Thailand's food is some of the best we have ever tasted. Taking a cooking class was not only fun to do together, but a great learning experience and something we brought home with us. We still have fun cooking at home using the techniques and recipes we learned in that class.
Spas. Thailand has a spa on every corner with affordable massages and treatments. Enjoying some time relaxing and treating yourselves is a great way to spend the day together!
Riding a scooter on the streets of Thailand. It builds trust…enough said!
Elephant sanctuary. Interacting with these gentle giants felt like an opportunity of a lifetime. Sharing that together was even better!
To read our full page of Thailand recommendations, go here.
Porto, Portugal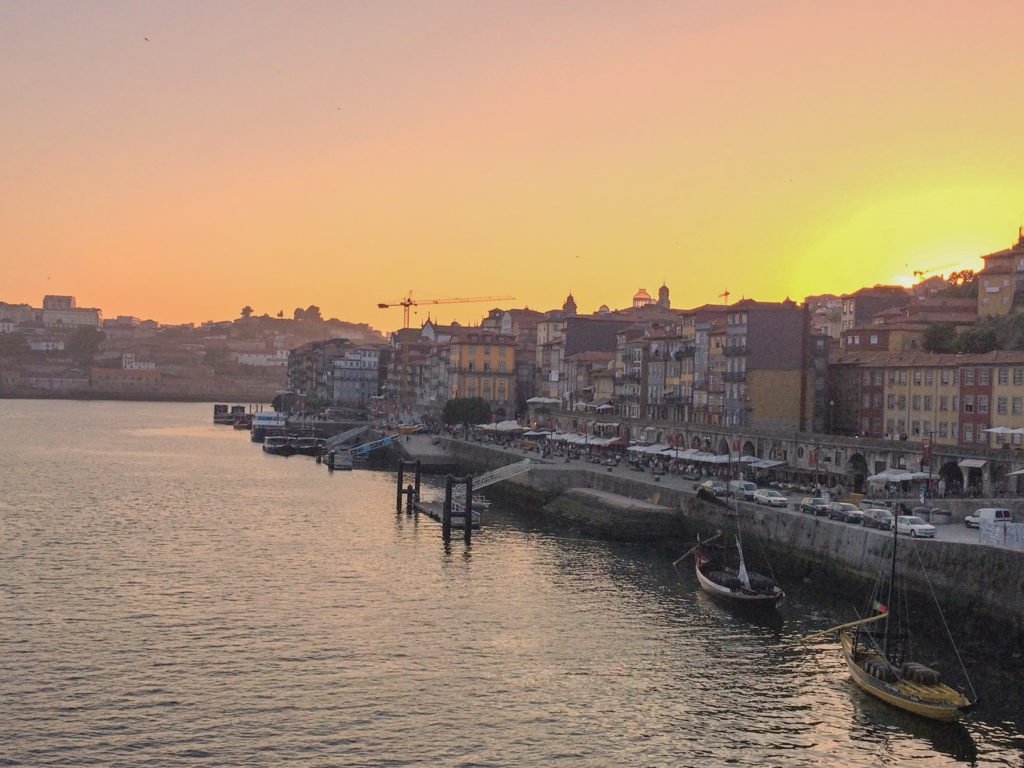 Porto was another city that completely surprised us, as we were again, more excited about the southern coast of Portugal. And while the beaches nestled between cliffs were the most beautiful we've ever seen, Porto, in our opinion, was equally as romantic as Paris.
Porto quickly became our favorite European city that we've been to together. We stayed in the most perfect VRBO apartment that overlooked the river for $89/night! And although there is SO much to do in Porto, we spent a lot of our time sipping wine while sitting in the window sill and taking in the views of the bridge and city.
Great couples activities in Porto:
Strolling and sight seeing. You can spend days walking the charming streets of Porto and it seems like there's something unique and exciting on every block. You can find great shopping, history, restaurants…whatever suits your fancy. The Cais da Ribeira was our favorite area for strolling because of its old world charm, river front cafes, and energy!
Touring the port wine caves. Port wine is a huge part of Portugals culture, not to mention delicious. Learning about the history and production of the wine and seeing the caves is an awesome experience. Nothing yells romance more than sweet port wine and chocolate tastings in dim, chilly caves.
Drive through the Douro Valley. This is rated one of the most beautiful drives in the world! We literally pulled over every few miles to soak in the views. The best part of the drive is that it takes you to vineyards where you can wander around and sample all you want! It's pretty much a dream date!
Cruise. There are a variety of cruises to choose from. You can go for a few hours, enjoy a sunset dinner cruise, or even sail for a few days. Most of the cruises offer wine tastings as well and the views of the city and the valley from the river are unbeatable.
Be sure to read our list of 9 great things to do and see in Porto, here.
To read our full page of Portugal recommendations, go here.
Santorini, Greece
Santorini feels like a dream. If you like ocean view rooms, private patios, infinity pools, and total relaxation, then Santorini is where its at! It's the ultimate escape and you can't be unhappy in Santorini…it just doesn't seem possible. So you're pretty much guaranteed to have an unforgettable trip. The photos speak for themselves, but when we were there, we kept saying what a perfect honeymoon spot Santorini would be because of how luxurious and secluded it feels!
Great couples activities in Santorini:
Nothing! Seriously, if you don't take at least one day to lay back by the pool, and do nothing but relax, then you're missing out. The views and beautiful white buildings are the ultimate definition of serenity.
Watch the sunset. You have lots of options for where to watch the sunset – your hotel, restaurants, the beach – in fact, its hard to miss it since everything sits upon the cliff! So watch it every single day!!
Wineries. Santorini's wine is truly unique because of their indigenous white grapes. The vineyards won't look like those you're used to seeing, but the wine is delicious!
Ride around the island. Rent an ATV or scooter and tour the island. Ride to Ancient Thira, nearby beaches, vineyards, and all the different towns on the island. It's the best way to get around and enjoy the beauty.
Get on the water. There are lots of different tours and cruises that leave from Ammoudi, the small port village of Santorini. You can hop on various boats that each offer unique activities and experiences.
You can go here to read 7 top activities to do in Santorini!
Hood River, Oregon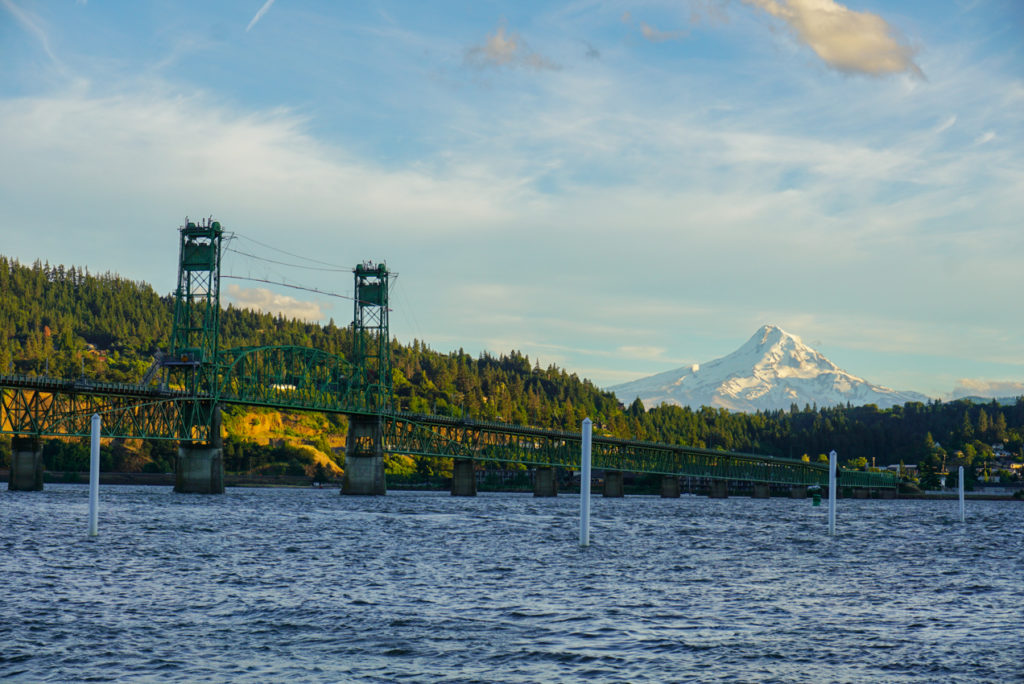 Hood River is our absolute favorite U.S. city that we've visited. In fact, when we first started full-time RVing, it was the only city we planned a return trip to immediately upon hitting the road. We even planned to be there during our anniversary, knowing how special it would be! Hood River and the Columbia Gorge are not only beautiful but also offer so many activities that you can't find just anywhere. There's just something about it that makes you fall in love with it.
Great couples activities in Hood River:
Moonlight dinner. The Best Western Hood River is not only a great hotel to stay at but also offers the only waterfront restaurant (at least that we know of). You can sit at a table on their back deck and enjoy not only sunset views, but if you get lucky like we did, you can dine under a full moon! The food is great too!
The Fruit Loop.You can spend an entire day exploring Hood River's Fruit Loop. There are 29 stops along the route where you can pick fresh fruit, visit a lavender field, feed alpacas, sip on ciders and craft beer, sample wine at vineyards and more! Go here to read our recommendations on where to stop.
Visit the Vineyards. Hood River has an abundance of vineyards and wineries. Do you see a trend here? We love finding places with good wine! Our favorites in Hood River are Naked Winery and Marchesi Vineyards.
Adventure together. There's no shortage of outdoor activities in Hood River – there's plenty of hiking and biking trails and water activities to enjoy!
Day trip to Portland. Portland is an incredibly fun and vibrant city with lots to do and see. Rent bikes and ride along the water, check out the breweries, and enjoy some tasty eats. Take a walk through Cathedral Park too!
Paso Robles, California
Everybody knows and loves Napa but we prefer California's less popular wine country, Paso Robles. Nestled halfway between Los Angeles and San Francisco in the Salinas River Valley, Paso Robles is the perfect destination for a relaxing weekend getaway! You'll find beautiful vistas all over the city where you can slow down and unwind. And while its home to over 200 wineries, wine tasting isn't the only thing that this city offers. You can read our suggestions for enjoying the a weekend getaway in Paso Robles here.
Great couples activities in Paso Robles:
Soak in the Hot Springs. The River Oaks Hot Springs Spa has private hot springs tubs in addition to their other spa services. The tubs either have vineyard views or sit underneath beautiful oak trees, making it extra relaxing, peaceful, and romantic!
Enjoy a night out in charming downtown. Although small, downtown Paso Robles is adorable. Tasting rooms, ice cream shops, cute restaurants and plenty of shopping fill the streets that surround the city park. Perfect for strolling hand in hand or canoodling on a park bench!
Wine Tours. You can't visit Paso Robles without taking a wine tour. There are lots of options in tours but be sure to visit the ones we suggest in this post. Not only will you get to taste a variety of fine wines, but you can sip them with lunch overlooking stunning views!
Hearst Castle. Enjoy a day trip either on your own or book a tour to the Hearst Castle in San Simeon. The Hearst Castle is a lavish Historical Landmark mansion located on the coast. You can tour the castle then enjoy the other nearby activities, like a walk on the beach, a visit to the Piedras Blancas Light Station, or watching the 17,000 elephant seals that migrate to the area every year.
Catch an Outdoor Concert. The Vina Robles Amphitheatre is a boutique outdoor amphitheater that features top tier acts from all genres in an intimate setting April – November. Enjoy some live music under the stars with a glass of wine in hand!
The only thing better than traveling the world and experiencing everything it has to offer is sharing it with someone else. Whether it's a quick weekend road trip or a 2 week journey abroad, we hope you'll plan time for a getaway with your significant other this year! If you need more travel inspiration, check out our other travel destination recommendations.
Share YOUR great couples travel bucket list suggestions you have with us and our readers in the comments below!
Pin this for later: